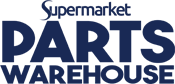 SCK-36 SMPW 36″ Wide Strip Curtain Kit
SMPW Stocks a Strip curtain that has FDA-approved strips designed to be used in multiple temperatures. The same curtain can be used in room temperature, walk-in coolers, and even walk-in freezers (Low Temp). This strip curtain kit includes the 36″ universal mounting bar, mounting hardware, and eight (8) 6″ x 84″ strips to create 33% overlap.
SMPW provides genuine OEM (Original Equipment Manufacturer) replacement components to guarantee that our products function with as much effectiveness as possible and are the perfect solution for all your part replacement needs! All parts in our catalog are designed and manufactured to replace original or OEM (original equipment manufacturer) parts as referenced.
**SMPW warrants all parts for 90 Days (Minimum) except for electrical products. Additional manufacturer warranty may apply.**