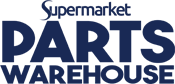 NB3-600 6″ Night Blind with Adjustable Roll-Up Speed Cassette
SMPW Night Blind with Silver/Gray Standard Colors, woven aluminum fabric, and adjustable roll-up speed cassette provides both style and functionality. With easy installation and pre-assembled components, flame retardant, energy-saving, and anti-microbial features that will maintain the cleanliness and safety of your fresh goods.
SMPW offers genuine OEM (Original Equipment Manufacturer) replacement parts in order to ensure that our products with as much efficiency and are the ideal answer to all of your part replacement needs. All of the components in our catalog are designed to replace original OEM (original equipment manufacturer) components as indicated.
**SMPW warrants all parts for 90 Days (Minimum) except for electrical products. Additional manufacturer warranty may apply.**