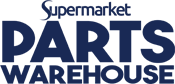 LGP-175 SMPW Lift Glass Piston – 500N
SMPW lift glass piston replacements are designed for silent and smooth operation. The piston is made from high-quality materials and has been tested to ensure reliable performance. It features an internal seal that prevents the escape of gas and provides superior sealing capabilities. The piston is designed to fit into a variety of applications and can be used in both industrial and consumer applications. They keep your perishables fresh and effectively seal your display cases to maintain controlled temperatures.
SMPW offers genuine OEM (Original Equipment Manufacturer) replacement parts in order to ensure that our products with as much efficiency and are the ideal answer to all of your part replacement needs. All of the components in our catalog are designed to replace original OEM (original equipment manufacturer) components as indicated.
**SMPW warrants all parts for 90 Days (Minimum) except for electrical products. Additional manufacturer warranty may apply.**